All professionals at Andrew Schmid, DDS maintain the highest levels of accreditation and pursue ongoing education to stay abreast of the latest trends in the medical field. Read on to learn more about our staff's experience and training.
Meet the Doctor
Dr. Andrew Schmid, DDS
General Dentist in Manchester, VT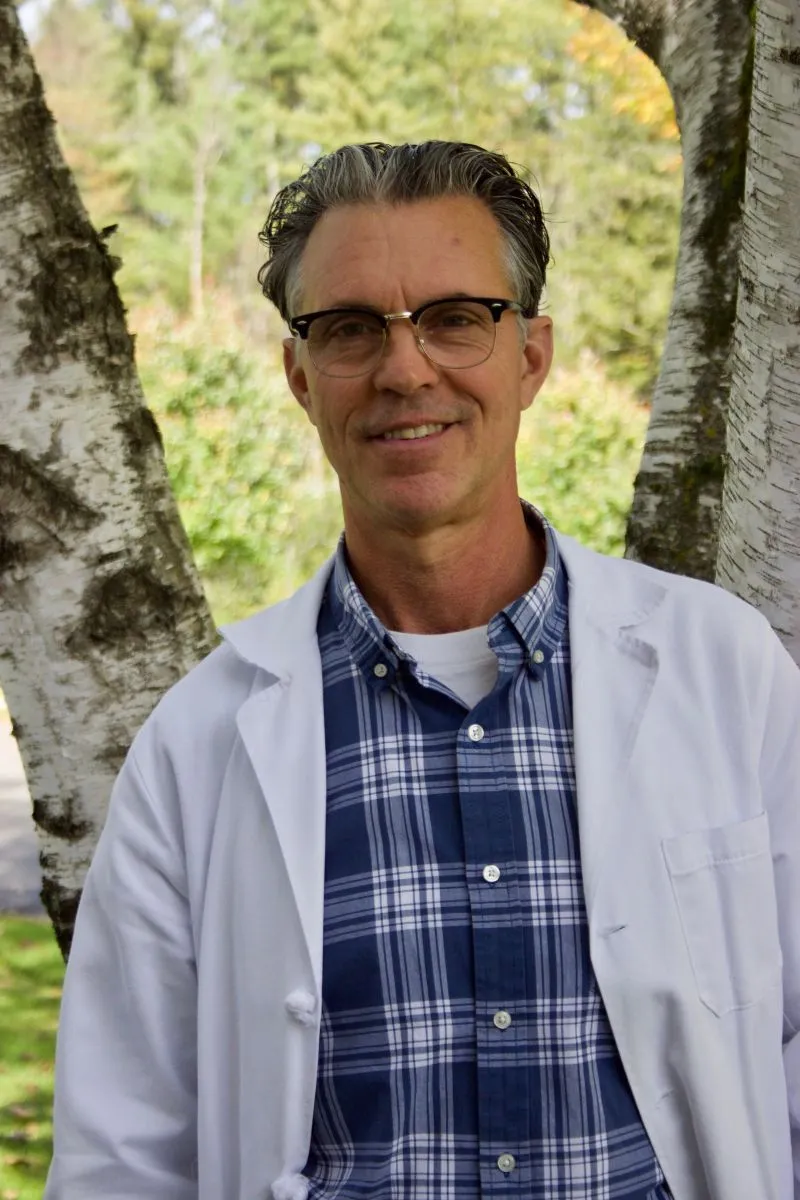 Andrew X. Schmid, DDS graduated from Boston University in 1980 after spending his senior year at Trinity College in Dublin, Ireland. For the next six years he was a Renaissance instrument luthier: studying, researching and making historical stringed musical instruments—particularly viola da gambas—and violin bows in the U.S. and UK.
In 1989 he earned his dental degree from Columbia University School of Dental and Oral Surgery and completed his residency at Long Island College Hospital in 1990 while also earning a MPH (Master of Public Health) degree. He opened a dental practice in New York City, performing all aspects of dentistry including cosmetic and implant dentistry. In 1993, while still running his practice on Madison Avenue he opened a free dental clinic for the homeless at the Church of the Nazarene in Times Square. He also went to Eritrea as a volunteer to provide free dental care.
Dr. Schmid's family spent summers on Lake Raponda in Wilmington and his parents retired there. For several years he searched for a Vermont practice while commuting from NY to Jamaica, VT, where he and his wife Polly—who teaches riding, trains in dressage and owns Change Yoga—bought a home and horse farm. In 2005 he purchased the practice of Dr. Abraham Madkour, for many years well-known and respected in the community, when he retired. Dr. Madkour's receptionist, his daughter Kate, and other staff, stayed on and still work with Dr. Schmid today. He describes his Vermont life as: It has been a great joy, satisfaction and privilege to be part of a community that is so sharing, safe and value-driven these past 20 years and to raise my children here .
Although Dr. Schmid's children no longer attend school in Manchester—his daughter Nicole is at Elon College in NC, and son Xavier at Stratton Mountain School—he can often be found cheering on BBA teams during competitive sporting events after work before heading back to his Jamaica farm. When not doing chores—in addition to horses he keeps birds of many feathers (pheasants, turkeys and chickens), sheep, dogs, cats, gardens and vintage motorcycles—he enjoys playing tennis, skiing and playing the Irish Bagpipes and tin whistle.
Dr. Schmid actively engages with new developments in his profession such as Invisalign and attends conventions and lectures in this and other dental cutting-edge practices.
---
Meet the Staff
Caroline Merrill
Dental Assistant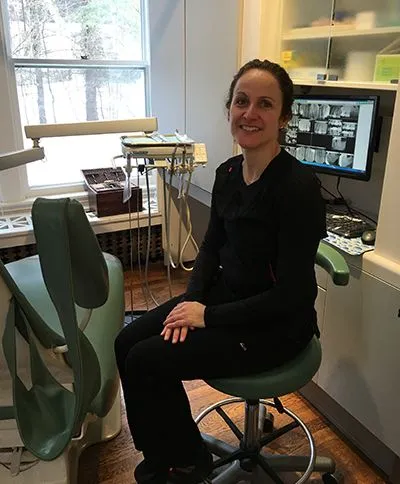 Caroline Merrill is the Drs assistant and has been with us for the past 10 years. She has 20 years experience in the dental field. Caroline enjoys the variety that comes with helping patients and their needs. She spends her free time with her two daughters, running and yoga.
Sylvia Olszewska
Dental Hygienist
Sylvia is a hygienist who has been working with us for the past 4 years. She received her dental education ay SUNY Farmingdale,NY and has a total of 20 years experience. A resident of Manchester for the past 7 years, Sylvia spends her free time enjoying her three active daughters and the outdoors.
Meg Canavan
Dental Hygienist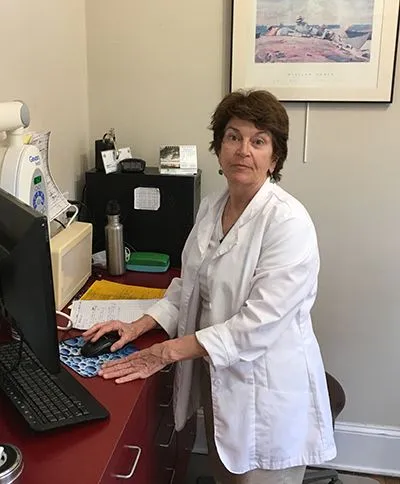 Meg Canavan has been part of our dental team for over ten years. She has worked for over 32 years as a dental hygienist in the Manchester and mountain area. Meg takes pride in her skill as a hygienist and her longstanding concern and care for all her patients
Kate Madkour
Office Manager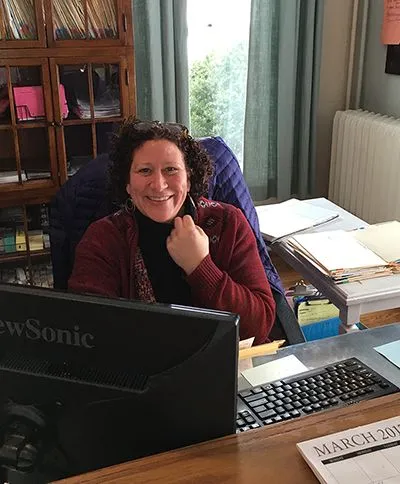 Kate Madkour is our office manager and has been part of our practice since 2005 when the practice was purchased from her father. Her interest in dentistry started at the front desk working with her mother after school and on school vacations, then later assisting her father in the operatories. Kates interests include interior decorating and design and entertaining.